Add yourself to our email list for show information and other announcements.
DANFORTH MUSEUM
It is time to gather and celebrate art in person again! From March 26th to June 5th, many of my favorites and some new paintings will be on exhibit.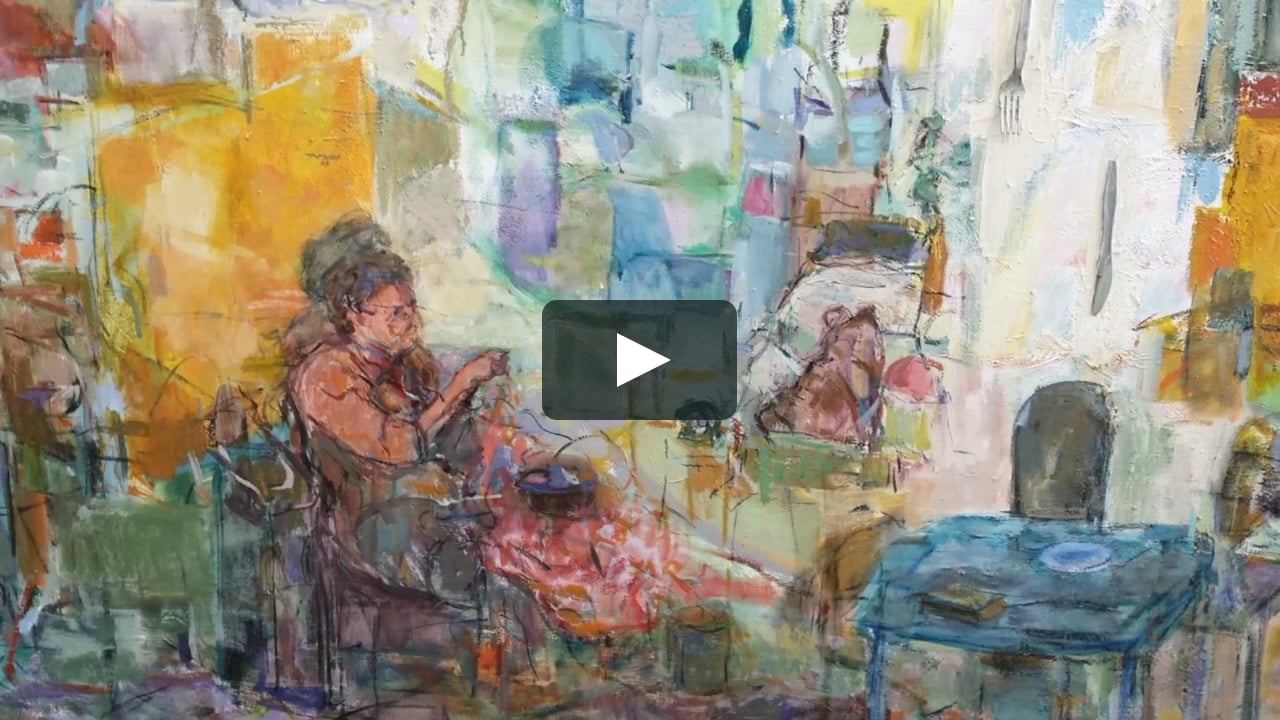 Watch a preview of "The Engaged Image" by Suzanne Hodes, a new show opening at the Danforth Art Museum on Saturday, March 26, 2022.
The 2020 Waltham Mills Open Studio was not held in person, due to the pandemic. There was a video made that includes interviews with many of the artists, follow this link to the spot where Suzanne's interview begins.
The book Studio Days: A Memoir by Suzanne Hodes features over 100 works in color.
This work covers a broad range of themes including cityscapes, landscapes, images of cultural and political history, and expressive portraiture.
Suzanne works in many mediums: oil on canvas, collage, watercolor, pastel, oil on paper, as well as monotype and drypoint.
A substantial number of works in several mediums are available for sale to collectors, galleries and museums. It is also possible to borrow work for gallery and museum exhibitions.
Trees Moving Upward
oil on paper
46" x 36"
© 2016